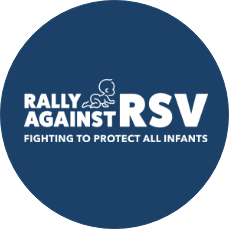 Meet the families who are raising their voice and sharing their stories to help Rally Against RSV and protect all babies.
Get inspired by the stories from other families who were impacted by RSV.
An unexpected scare prompted Dina to share her story in the hope of making others aware of the symptoms of RSV.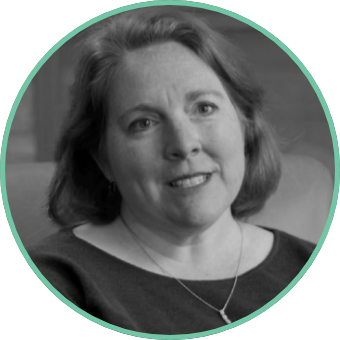 As a healthcare professional, Anna was thankful to be armed with information and support when RSV hit home.

After her son was hospitalized with RSV, Shanisty has made it her mission to raise awareness and promote advocacy among other families about RSV.
HEAR FROM OTHERS WHO HAVE JOINED THE #RALLYAGAINSTRSV
HOW YOU CAN JOIN THE RALLY AGAINST RSV
Together, we can rally against RSV by raising awareness, highlighting the signs and symptoms, and empowering people to help protect all babies. Join the movement by speaking up.
Discover more RSV stories using the hashtag
#RallyAgainstRSV
RSV is a highly contagious virus that can lead to respiratory illness in babies, including lung infections such as bronchiolitis and pneumonia, according to guidelines published by the American Academy of Pediatrics.
The symptoms of RSV can include runny nose, coughing, sneezing, fever, decrease in appetite, and wheezing.
RSV is most common during the winter virus season (November – March) but can vary by local areas.
RSV spreads when droplets from a cough, sneeze, or infected surface get inside the eyes, nose, or mouth.
2 out of 3 babies will get RSV by age 1.
RSV can go from cold-like symptoms to hospitalization in less than a week.
Though hospitalization happens in only 1%-2% of RSV cases, it's not predictable which baby will be hospitalized.
Babies are 16x more likely to be hospitalized with RSV than with the flu.
GET THE RSV FAST FACTS INFOGRAPHIC
Let's rally against RSV by taking control and doing our part to help protect ALL babies by:
Practicing frequent hand washing.

Disinfecting toys and surfaces.

Avoiding close contact with those who are ill.

If you have cold-like symptoms, avoiding kissing and touching your baby with unwashed hands. And try not sharing utensils with your child.
Through resources, education, and raising our voices to help Rally Against RSV, we can grow awareness and understanding of RSV.